PLACEMENT FEATURES
Create an impressive resume
Soft skill interviews for that ultimate rock-solid confidence
Exclusive job related webinars for EPAT students
Mock interviews with industry practitioners before actual interviews
Assessment series to prepare you for all types of interviews
Prepare with real time interview questions
JOB PROFILES
We work on the following profiles for EPATians
Epatians Placement Highlights
Rohit Gupta
Singapore
Derivatives Trader
Chayapon Lee
Singapore
Developer
Amol Chavan
India
Quant Analyst
Apoorv Kalra
India
Quant Analyst
40%
Leading Trading & Banking Companies
100+
Quant Jobs shared in a Year
PLACEMENT PARTNERS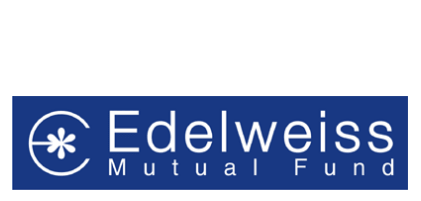 FAQ
What are Career assistance services at QuantInsti?
The Career cell at QuantInsti guides EPAT students on how to develop their career in the domain of Algorithmic trading. Our dedicated Career team manages corporate relations with trading and financial firms and ensures that the best of the opportunities reach our students. Apart from sharing job openings, the Career team helps EPATians in building professionally aligned resume, conducts mock interviews and guides students through the career process of different companies.
I am an international student not residing in India. Will I be assisted for Career internationally?
All EPAT participants across the globe receive career and placement assistance.
I am a beginner in Algo Trading, Which job profile will be suitable for me?
Broadly there are following four major profiles in the Algorithmic trading industry.
a) Trader - He is responsible for executing trades on multiple exchanges. He develops novel improvements to make executions more efficient and at lower costs. Monitors multiple data, positions, trades, P&L for accuracy and adherence to risk limits. He has to write/generate complex scripts for the system and operating environment to meet trading requirements.
b) Developer - He is responsible for building the framework that supports algorithms as well as understand and enhance the existing suite of Algos. Your experience in coding, analytics, and mathematical skills will come in handy.
c) Quant Analyst - A Quant Analyst performs statistical analysis of large sets of financial data. He does data analysis and real time monitoring of operation. He is responsible for drafting strategies which are coded into an algorithm by the developer.
d) Quant Researcher - A Quant Researcher establishes research plans and performs data modelling, evaluations and simulations. He is responsible for creating insights from the financial data which is used by an analyst to draft strategies. He does data analysis and real time monitoring of operation. He has to apply and understand research papers in finance and econometrics
What positions or roles do you offer?
QuantInsti thrives to bring all possible roles in Algorithmic Trading to our EPAT students. There are mainly four profiles in this domain which are explained in the above question.
I have an IT background and no experience in Finance. Which role will be most suitable for me?
Candidates having an IT background have an advantage of hands-on understanding of technology and programming language. The most suitable profiles for them would be of a Quant Developer or a Coder.
Do you provide internships?
Yes, we provide both full-time employment and internship opportunities for all EPATians.
What is the average number of people placed in a batch?
The average number of placed students in the batch depends largely upon the number of students interested in Career assistance. Most of the information regarding our placed students gets updated on our website on a regular basis. Since QuantInsti provides lifelong Career assistance to all EPATians, it is challenging to estimate the number of average people placed in a batch.
What is the Career process for students enrolled in EPAT?
All the students enrolled in EPAT start receiving new job opportunities once their respective batch starts. They can apply for the job opening basis their interests and qualifications. Once we receive the resume from the student, we share it with the recruiter for reviewing. After the recruiter has shared their feedback, we pass it on to the student and schedule the interview based on the availability of both parties.