Placement Associates
100+ hiring partners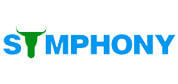 "

Hi, I'm Ravi
EPAT™ career cell has helped me land a job. I truly appreciate the initiative!
Ravi Bhoskar
EPAT™, 2013
"

Hi, I'm Pranay
QI career cell constantly provided me the best job opportunities at leading firms in the domain.
Pranay Rastogi
EPAT™, 2015
Step 1
Begin your journey with EPAT
Step 4
Prepare for the interviews
Step 5
Continue to learn and grow through alumni services!
Step 6
Lifelong placement assistance
TAKE YOUR FIRST STEP WITH EPAT
How we prepare you for quant & trading roles?
I want to join this fast paced industry
career opportunities
| Sr. No. | Career Opportunities | Domain | Salary Range |
| --- | --- | --- | --- |
| 1 | Trading Strategist (HFT/MFT/LFT) | Trading | 2,500,000 - 5,000,000 |
| 2 | Senior Quant Strategist | Trading | 2,000,000 - 2,500,000 |
| 3 | HFT Trader | Trading | 1,500,000 - 2,500,000 |
| 4 | Quant Analyst | Trading | 1,500,000 - 2,000,000 |
| 5 | AVP Risk Methodology - Credit Risk Analytics | Risk and Analytics | 1,500,000 - 2,500,000 |
| 6 | Data Scientist | Research | 1,500,000 - 2,000,000 |
| 7 | Quant Researcher | Research | 1,000,000 - 1,500,000 |
| 8 | Senior Associate – Algo Sales | Sales | 1,000,000 - 1,500,000 |
| 9 | Quantitative Research Analyst | Research | 800,000 - 1,500,000 |
| 10 | Algo Dealer | Dealer | 800,000 - 1,200,000 |
Types of jobs in quant and algo industry