Current Quant Job Opportunities
Some Quant jobs opportunities shared with participants
| Job Position | Company | Experience Required | Location |
| --- | --- | --- | --- |
| Quant Researcher | Raven Pack | 2+ Years | Spain |
| Data Analyst Intern | Morningstar India Pvt. Ltd. | 0-1 Years | Mumbai, India |
| Quantitative Analyst (Investments) | Max Life Insurance Company Limited | 2-5 Years | Mumbai, India |
| Sr. Executive- Trading Operation | NCDEX | 1-5 Years | Dubai, UAE |
| Equity Quant Analyst | Prabhudas Lilladher Pvt. Ltd | 2+ Years | Mumbai, India |
| Quant Researcher | SMC Global Securities Ltd | 3+ Years | Delhi NCR, India |
| Quantitative Trader | Maverick Derivatives | 3+ Years | Amsterdam |
| Quantitative Researcher | Profluent Trading | 1-3 Years | Jaipur, India |
| Data Scientist | iBLOXX Capital AG | 2+ Years | Dubai, UAE |
| Junior Trader | Grasshopper | 2+ Years | Singapore |
| Senior Quant Developer | Alpha Alternatives | 5+ Years | Mumbai, India |
Skills Required for Quant Jobs
Technical Proficiency
Master programming languages for modeling and algorithmic trading. Develop innovative strategies, market-making algorithms, and efficient backtesting techniques.
Financial Markets Insight
Deep understanding of market dynamics, microstructure, and trading strategies. Identify opportunities and make informed decisions in various asset classes.
Mathematical Proficiency
Apply advanced mathematics and statistics to model prices, assess risk, and forecast trends accurately, underpinning effective quantitative modeling and analysis.
Risk Management Expertise
Evaluate and manage market, credit, and operational risks. Utilize stress testing to ensure robustness of strategies and safeguard against adverse scenarios.
350+ Hiring Partners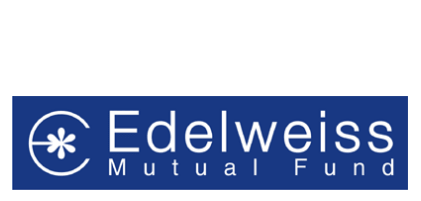 Successful Quant Job Placements
Jonathan Moreno Narvaez
Data Scientist, AlgoDriven, United Arab Emirates
"What I dreamed a couple of years ago, is coming true. I could not have done it alone."
I was very grateful to you guys, since, what I dreamed a couple of years ago, is coming true step by step. I could not have done it alone. I would appreciate if we can keep in touch in order to develop my career in this industry with lead experts. Thanks! You guys rock! Please, keep it up! I want to interact with you in more courses and continuous learning programs to get more in-depth knowledge.
Parth Shah
Financial Strategy Analyst, Citi-US, India
"They actually care about you getting placed in a good company"
Extremely responsive and forthcoming, they actually care about you getting placed in good companies. They go out of their way to suggest and apply for companies, help in profile building. A complete solution for placement is provided.
Suleyman Emre Yesil
Quant Analyst, QuantInsti, Turkey
"It was a fortunate for me to have this support and for providing good job opportunities"
It was a fortunate for me to have this support. Based on my profile, you provide me very good job opportunities and I got the one I wanted most. Thank you for all your help.
Vinamra Kumar
Independent Algo Trader, India
"I really appreciate the efforts of the placement team"
I really appreciate the hardwork and efforts put by the placement team in suggesting right job opportunity for me. This internship is a good way for a fresher like me to kickstart a career in the Algo world. The placement services of QuantInsti are great. Thank you so much.
Niraj Munot
Senior Quantitative Analyst Choice International Limited, India
"The QI team guided me for interviews and helped me with all the issues"
As I was interviewing for the very first time QI team guided me regarding how to answer any questions. QI team helped with all the issues and even communicated with the company as and when required.
Placement Eligibility
Learners enrolled in EPAT, CSAF and Quantra (All-courses bundle) bundle are eligible for QuantInsti's placement services. EPAT candidates who are certified by Prometric stand out when connecting with our esteemed hiring partners, thanks to the enhanced skills they develop.
What our participants have to say
What is EPAT?
Executive Programme in Algorithmic Trading (EPAT)
QuantInsti® offers an all-encompassing certification programme tailored for working professionals and non-programmers seeking to start their journey in algorithmic and quantitative trading. The 6-month course features weekend-only live lectures and personalized learning assistance, boasting the highest course completion rate worldwide in this domain.
Accreditations & Recognitions
Continuing Professional Development (CPD)
The Institute of Banking Finance Singapore
The EPAT curriculum satisfies all the criteria sought by recruiters:
Algorithmic Trading Strategies
Management and Quantitative Techniques
Market Microstructure and Trading Systems
Python Programming for Finance
Backtesting, Simulation, and Execution Algorithms
See the full curriculum
EPAT's Certification of Excellence is the first thing hiring teams look for while shortlisting a resume.
Jumana Lokhandwala
Senior Manager - Corporate Relations,
QuantInsti
Placement Features
Personalised Assistance
Assured tailored support to each student individually.
Lifelong Support
Lifelong placement assistance for EPATians
Resume Building
Craft an impressive resume with expert guidance.
Placement Test Series
Pre-interview Assessment for comprehensive interview preparation.
Mock Interviews
With experts to enhance soft skills and simulate real interviews experience.
Interested in Quant Jobs via EPAT?
Connect with a course counsellor for details
About Quantinsti
QuantInsti® is a pioneer in algorithmic trading education having over 13 years of experience. They offer edtech and fintech solutions to brokers and institutional clients which are used by them to offer learning and trading applications to their clients.
Collaborations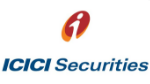 Past Events
Contributed to events hosted by
FAQ
What are Career assistance services at QuantInsti?
The Career cell at QuantInsti guides EPAT and CSAF students on how to develop their careers in the domain of algorithmic trading. Our dedicated Career team manages corporate relations with trading and financial firms and ensures that the best of the opportunities reach our students. Apart from sharing job openings, the Career team helps EPAT and CSAF students in building a professionally aligned resume, conducts mock interviews and guides students through the career process of different companies.
I am an international student not residing in India. Will I be assisted for a Career internationally?
I am a beginner in Algo Trading, Which job profile will be suitable for me?
Broadly there are the following four major profiles in the Algorithmic trading industry.
a) Trader - He is responsible for executing trades on multiple exchanges. He develops novel improvements to make executions more efficient and at lower costs. Monitors multiple data, positions, trades, P&L for accuracy and adherence to risk limits. He has to write/generate complex scripts for the system and operating environment to meet trading requirements.
b) Developer - He is responsible for building the framework that supports algorithms as well as understanding and enhancing the existing suite of Algos. Your experience in coding, analytics, and mathematical skills will come in handy.
c) Quant Analyst - A Quant Analyst performs statistical analysis of large sets of financial data. He does data analysis and real-time monitoring of operations. He is responsible for drafting strategies that are coded into an algorithm by the developer.
d) Quant Researcher - A Quant Researcher establishes research plans and performs data modelling, evaluations and simulations. He is responsible for creating insights from the financial data which is used by an analyst to draft strategies. He does data analysis and real-time monitoring of operations. He has to apply and understand research papers in finance and econometrics.
What positions or roles do you offer?
I have an IT background and no experience in Finance. Which role will be most suitable for me?
Candidates having an IT background have the advantage of a hands-on understanding of technology and programming language. The most suitable profiles for them would be of a Quant Developer or a Coder.
Do you provide internships?
What is the average number of people placed in a batch?
The average number of placed students in the batch depends largely upon the number of students interested in Career assistance. Most of the information regarding our placed students gets updated on our website on a regular basis. Since QuantInsti provides lifelong Career assistance to all its EPAT and CSAF students, it is challenging to estimate the number of average people placed in a batch.
What is the Career process for students enrolled in EPAT and CSAF?
All the students enrolled in EPAT and CSAF start receiving new job opportunities once their respective batch starts. They can apply for the job opening basis their interests and qualifications. Once we receive the resume from the student, we share it with the recruiter for review. After the recruiter has shared their feedback, we pass it on to the student and schedule the interview based on the availability of both parties.
Interested in Jobs via EPAT?
Connect with a course advisor for details
SCHEDULE A CALL