QuantInsti® works closely with many renowned industry partners and takes pride in the value that these associations add to each other and to the overall community.
To name a few, we have created courses for Stock Exchanges, and for internationally known brokers. We have conducted workshops with leading industry players and have been invited/participated in the top global industry events.
To add more, we also have some of the tools & functionalities covered in our courses to offer an enhanced exposure to our users & course participants.
QuantInsti has been associated with
QuantInsti has been associated with
Courses and exams
Courses and exams are held in collaboration with leading institutions and global industry players.
Brokers
Our tie-ups with the leading brokers offers enhanced value & exclusive promotions for our users.
Market Data Vendors
Real market data across multiple asset classes and geographies is offered to our users for free.
Trading and Back-testing tools
Access to various tools to convert ideas into potential trading strategies.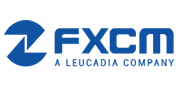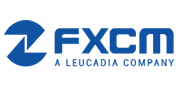 FXCM is a leading provider of online foreign exchange (FX) trading, CFD trading, spread betting and related services. Founded in 1999, the company's mission is to provide global traders with access to the world's largest and most liquid market by offering innovative trading tools, hiring excellent trading educators, meeting strict financial standards and striving for the best online trading experience in the market. Clients have the advantage of mobile trading, one-click order execution and trading from real-time charts. In addition, FXCM offers educational courses on FX trading and provides trading tools, proprietary data and premium resources. FXCM's suite of award-winning tools, including premium API Services, Market Data, and the FXCM Apps Store or review documentation on all four APIs, REST API, FIX API, Java API, and a ForexConnect API, sample codes, real case studies and more here: https://github.com/fxcm/. FXCM's free or cost-effective unique market data includes volume, sentiment, order and market depth. FXCM Pro provides retail brokers, small hedge funds and emerging market banks access to wholesale execution and liquidity, while providing high and medium frequency funds access to prime brokerage services via FXCM Prime. FXCM is a Leucadia Company.
Interactive Brokers Group affiliates provide automated trade execution and custody of securities, commodities and foreign exchange around the clock on over 120 markets in numerous countries and currencies, from a single IB Universal AccountSM to customers worldwide. We service individual investors, hedge funds, proprietary trading groups, financial advisors and introducing brokers. Our four decades of focus on technology and automation has enabled us to equip our customers with a uniquely sophisticated platform to manage their investment portfolios at the lowest cost according to Barron's Best Online Brokers review, March 26, 2018. We strive to provide our customers with advantageous execution prices and trading, risk and portfolio management tools, research facilities and investment products, all at low or no cost, positioning them to achieve superior returns on investments.
The Encyclopedia of Quantitative Trading Strategies, is a quantitative trading research company with a goal to help quants find a new trading strategy ideas.
We are continually building database of ideas for quantitative trading strategies derived out of the academic research papers. We read a lot of papers (from research portals, financial journals, universities etc.), select the best and extract trading rules in plain language, performance and risk characteristics and various other descriptive attributes. Selected strategies are added into the existing Quantpedia structure and users can screen categorized strategies, examine related strategies or review visualized comparisons.
Past events
Some of the industry players and institutions that we've collaborated with and conducted various events with in the past for knowledge sharing with our users and general audience at large.