Why you should partner with QuantInsti
algo specialization
EPAT® professionals have rich experience in Financial Markets, Financial technology development, and Quantitative Analytics.
Authenticity of Profiles
The profiles of candidates provided by us are 100% authentic and certified.
Non-commission structure
We work as a team instead of competing for commissions. We do not charge anything for our placement services to corporates.
Partners Speak
Our collaboration with QI has turned out to be extremely fruitful as candidates are well qualified and EPAT adds a lot to the desired skill set required for the job.
Anish Teli
Managing Partner,
QED Capital Advisors LLP
Technically strong candidates who have good working knowledge of Quantitative trading are quickly becoming essential to the financial sector. QI has helped us immensely in our Quantitative & technical hiring requirements.
Prateek Gupta
Co-founder,
Crimson Financial Pvt. Ltd.
QuantInsti offers a repository of high-quality profiles, their steady base for reference minimizes our hiring efforts. The entire process of sharing information and scheduling interviews is done in a very seamless manner by QuantInsti's Career Cell.
Vivek Gadodia
Co-founder,
Dravyaniti Consulting LLP
Our Associates
A few of our 100+ hiring training partners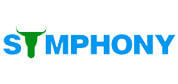 QuantInsti® Candidates Profile
QuantInsti students come from rich and varied educational and professional backgrounds. We have had Post Doctoral candidates and third year University Students. We have had Managing Directors and first year working professionals.
Most of our students are graduates from the best engineering and sciences colleges in the world. A major chunk of students are also from commerce and accountancy background. We have alumni from few international schools such as Haas Business School, Berkeley; Wharton University, Georgia State University, State University of New York, London School of Economics, Cornell University and from countries France, London, Germany, Singapore, Switzerland, Argentina among others.
A snapshot of alumni and professional background is given below:
Engineering and Sciences
54% of participants are from Engineering & Sciences background
Commerce and Audit
40% of the participants have degrees in commerce or business administration
Engineering and Sciences
54% of participants are from Engineering & Sciences background
Commerce and Audit
40% of the participants have degrees in commerce or business administration
Aspirations
Upgrade my personal trading skills
Looking for better opportunities
Change industry
Start own trading firm
Enhance my existing trading business
Growth in same organization
Allow your employees to grow and succeed without having to switch companies! Best Upgrade your company's profile today and