Executive Programme in Algorithmic Trading (EPAT™)
learn
Six months online part-time course
Experts and practitioners as trainers
automate
Automate your own trading strategies
Network with data providers & brokers
trade
Start your own Algo trading desk
Join Quant & Algo trading firms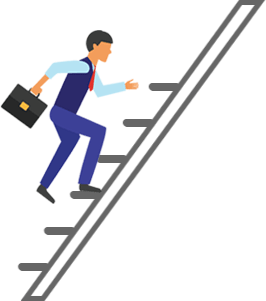 It is more than a certificate
It's more than a certificate! EPAT has added a fundamental quantitative dimension to my existing skill-sets.
Rohit Gupta
EPAT™, 2017
Python and R programming using OHLC stock data basic
Writing codes to build Quantitative indicators and Trading Strategies
Object Oriented Programming and useful packages in Python for Trading
Enables participant to implement strategies in the paper/live trading environment
System Architecture and Risk Management in Algorithmic Trading
Order Flow Management, Latency, Data Management
Specialization in Machine Learning & AI, cloud based execution
In-house technological tools available for backtesting and simulation
Application of statistics in predicting future stock prices and approximations of risk/reward
Using statistical tools in MS Excel & Python
Core concepts: probability, random walk, Monte Carlo simulation
Time series analysis and statistical parameters such as auto-correlation function, maximum likelihood estimation, Akaike Information Criterion.
Difference between ARCH and GARCH, Non linearity of volatility, Gaussian Mixture Models (GMM)
Quantitative Analysis Using Python: Compute Statistical parameters, perform regression analysis and PCA, calculate VaR
5

Options, Derivatives & Risk
Characteristics of different Option Greeks and their sensitivity to different factors.
Option pricing models and their application in different scenarios
Option portfolios, Implied Volatility, Smile, Skew, and Forward volatility
Dispersion trading concepts, implementation and road-blocks
6

Quantitative Trading Strategies
Exposure to different strategy paradigms such as statistical arbitrage, market microstructure, trend following, momentum based, market making and machine learning
Handle uncertainty focusing on risk management in trading
Strategy Analysis: In Sample and Out sample data, performance and optimization of parameters, Stop Loss and Profit taking criteria
Understanding of Equities Derivative Markets, ETF's trading including arbitrage, market making and asset allocation strategies using ETFs.
Understanding the business environment including Regulatory environment, capital investments required for setting up an Algorithmic Trading Desk
Infrastructure requirements (hardware, physical, network, etc.)
Self-study project work under mentorship of a domain/expert
Project topic qualifies for area of specialization and enhanced learning
"

Hi, I'm Mohammed
EPAT™ grooms ambitious Algo professionals to gain that confidence and learning experience needed to kick-start their career.
Mohammed Shamim
EPAT™, 2016
"

Hi, I'm Venkat
EPAT™ gave my career a springboard by adding value to my resume.
Venkat Giridhar
EPAT™, 2014
"

Hi, I'm Hiren
Excellent course and I myself really came to know more about Algo trading, algorithms and HFT.
Hiren Mewada
EPAT™, 2012
"

Hi, I'm Vikash
EPAT™ delivered a holistic framework to quantitative modeling and trading. Helpful faculty, a small batch size and excellent peer group were other positives.
Vikash Bairoliya
EPAT™, 2012
Industry Focused
Industry Experts, Academics and Practitioners as faculty
Affordable
High value for money and opportunity to learn along with your full-time job
Dedicated Support
Live interaction with faculty, with 7-days a week support team
Hands-on
Learning by Doing, specialize in a strategy/asset class through project work
Benefits
Dr. E.P. Chan
He is the managing member of QTS Capital Management LLC, Ontario, Canada. Author of "Quantitative Trading: How to Build Your Own Algorithmic Trading Business" and "Algorithmic Trading: Winning Strategies and Their Rationale".
Rajib Ranjan Borah
Rajib is the Co-Founder & Director of iRage & QuantInsti. He's the business head of iRage, which is one of the leading Algorithmic Trading players in India.
Nitesh Khandelwal
He is the co-founder & business head for QuantInsti. He also Co-Founded iRage, which today is one of the leading names in Algorithmic Trading space in India.
Anupriya Gupta
Anupriya adds pedagogical and behavioral analysis in content creation, customer acquisition and student engagement. Formally trained as mathematician and educator, she brings experience from Analytics and formal education system into practice at QuantInsti.
Prof. Gautam Mitra
Internationally renowned research scientist in the field of Operational Research in general and computational optimisation and modelling in particular.