Executive Programme in Algorithmic Trading
For Working Professionals & Aspirants
Join our 6-month course with weekend-only lectures carefully curated for traders, engineers, and financial market aspirants.
With 120+ hours of online live lectures and 150+ hours of recorded material, the course provides an in-depth foundation for those looking to establish their own trading desk, elevate their trading strategies, or secure positions within leading financial institutions.
Industry-Leading Curriculum joins AI revolution
Gain access to the most comprehensive quant trading curriculum in the industry, with a dedicated focus on practical learning and implementation. The curriculum has proven beneficial to a diverse range of learners, including industry veterans with over 50 years of experience as well as recent college graduates.
The topics range from algorithmic trading, quantitative trading, and high frequency trading to machine learning and strategy optimization. Amidst the AI-driven landscape, our curriculum shines as a beacon of innovation, constantly evolving and infused with state-of-the-art technological advancements.
See detailed curriculum here
Placement Support
With over 350+ hiring partners across 20+ countries and lifelong placement support, we ensure that you're never alone in your journey during & after the course.
Check placement reviews here
World-Class Faculty
Learn from over 20+ faculty experts and biggest names in Algorithmic Trading, ensuring highest-quality and real world knowledge.
See the faculty list here
Shaping Successful Career in Algo Trading
Jonathan Mathews
Chief Investment Officer, Clim8, United States
These six months (of EPAT) really opened my eyes to all the different kind of paths you can take within systematic trading. With EPAT, I was able to expand upon and develop my own strategies further.
About QuantInsti
Founded By Partners Of iRage, Asia's Leading Algo Trading Firm
With over 13 years in the industry, QuantInsti is a pioneer in algorithmic trading education. As a sister concern of iRage, one of Asia's leading Algorithmic Trading Proprietary Desks, we deliver top-notch training in algorithmic trading, leveraging our extensive knowledge and expertise. With the vision to create an Algorithmic Trading ecosystem, QuantInsti offers edtech and fintech solutions to brokers and institutional clients which are used by them to offer learning and trading applications to their clients.
List of Directors & Advisors
Collaborations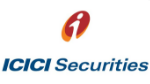 Past Events
Contributed to events hosted by
Accreditations & Recognitions
Continuing Professional Development (CPD)
The Institute of Banking & Finance Singapore
Tech Innovations
State-of-the-art trading platform
QuantInsti's research, back-testing and trading platform 'Blueshift' stands out from other back-testing and live trading platforms available in the market. It is one of the few publicly available platforms which is a comprehensive Complex Event Processing (CEP) engine. Top financial institutions like ICICI Securities, one of India's top broking firms with 5M+ clients, have adopted Blueshift platform's to empower their clients.
Only publicly available CEP engine in India
Supports multiple markets/assets
Empowers you to create any strategy
Accurate & advanced backtesting
Cloud based, available anywhere anytime
Real-time paper and live trading capabilities
Python Interactive Learning Platform
Quantra by QuantInsti is a Python-based interactive learning platform which allows traders to learn new strategies, backtest them and paper/live trade on them all at one place. The strategy paradigms covered on the platform include fundamental, technical, quantitative methods, to deep-learning and ML based strategies.
How Quantra helps individual traders?
How is the Quantra platform used by Brokers & institutions for client-retention?
58%
User Purchase Multiple Purchases
Hiring Partners
Recent placement resulted in a salary of over Rs. 50+ lakhs in India.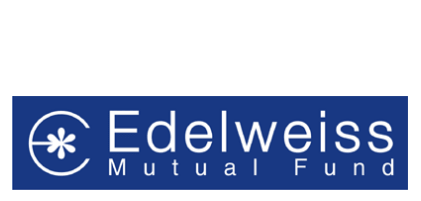 11,000+ QuantInsti Reviews
Parth Shah
Financial Strategy Analyst at Citi-US, India
Extremely responsive and forthcoming. They actually care about you getting placed in good companies. They go out of their way to suggest and apply for companies, help in profile building. A complete solution for placement is provided.
Marcus Coleman
Vice President | Applied AI/Machine Learning Lead at JP Morgan
QuantInsti is the best place to learn professional algorithmic and quantitative trading. EPAT is a highly structured, hands-on learning experience and it's being updated frequently. The faculty and staff are extremely competent and available to address any concerns you may have. After completing the programme, you will have the necessary tools to begin a career in algorithmic trading.
Rachel Tan
Director at Achievers Crest Pvt. Ltd., Singapore
A very good education provider in algorithmic trading. The curriculum is comprehensive and well-rounded. Suitable for working professionals who would like to pursue algorithmic trading as a full-time or secondary income. Support is very responsive and helpful. They are flexible to cater to the demands of busy executives too. Highly recommended.
Want a personalised EPAT demo?
Get a free step-by-step walkthrough of EPAT. Engage in a comprehensive discussion about the outcomes, tailored to suit your own learning journey.
Webinar Recordings
Algorithmic Trading Workshop 2023
Apply Machine Learning Strategies in Option Trading
Mean Reversion Trading Strategies by Ernest P Chan
How to become an Algo Trader
Algo Trading Ebook
FREE
40,000+ Downloads
Algorithmic Trading: A Rough & Ready Guide
Intro to Algorithmic Trading
History & Terminology
Pros & Cons of Automated Trading
How to Create a Robust Trading System.
No programming knowledge required.